カナダ・バンクーバーの美容室
Misako's ヘアスタジオ
Downtown・Metrotown・Richmond

Open
Mon - Wed
10am - 7pm
Thu - Fri
10am - 8pm
Sat
10am - 6pm
Sun
12pm - 6pm

Davie Store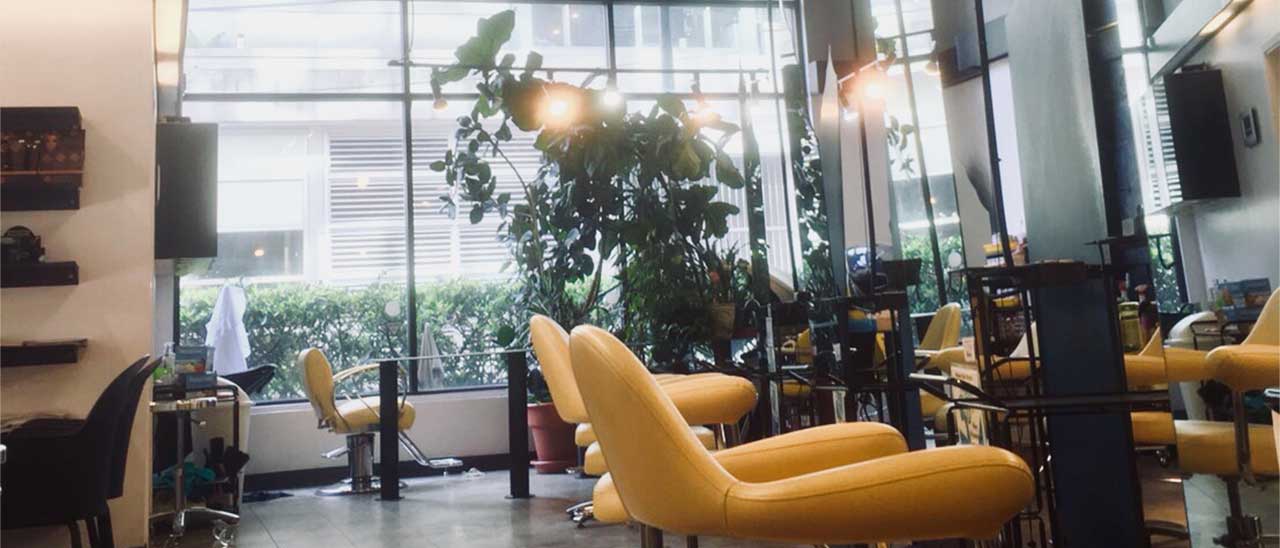 デイビー店はMisako hair Studioの第一号店です。
スタイリストの中には新しく日本からやってくるスタイリストとバンクーバーで長く経験をつんでいるスタイリストがいます。
そしてプロとしてのサービス、プラスお客様に最高の技術と接客をするよう心掛けています。
私達はお客様と一緒に大切な時間をすごせる事を心よりお待ちしております。
The original and main branch of Misako Hair Studio.
We have stylists who are new and bring modern styles from Japan, as well as Japanese stylists who are more experienced working in Canada.
On top of a professional service we strive to provide a casual environment to have our clients feeling relaxed and comfortable.
We welcome you to drop by to have a great time and experience.
STAFF
Take
Senior Stylist シニアスタイリスト
日本では関西の大手サロンにて店長職についていましたので全ての技術に自信がありますがその中でもカット、カラーが得意です。
いままでの美容室で満足されてない方へなかなかお気に入りの美容師さんと出会えない自分に似合うヘアスタイルがわからない経験のある美容師さんにしてほしいそんなお客様はぜひぜひご相談ください。
As a manager at a well-known hair salon in Kansai, Japan, I am very confident with my skills with all aspect of hair.
Master colorist and loves cutting and re-styling.
To those who are not satisfied with their current hair or not knowing which hair style suit them the best,
please contact me and I can fulfill the need.
it's in my best interest for you to look good.
出身:




Origin

大阪 Osaka prefecture

誕生日:




Birthday

10月31日 October 31th

趣味:




Hobby

綺麗な景色を見ること
Looking at beautiful scenery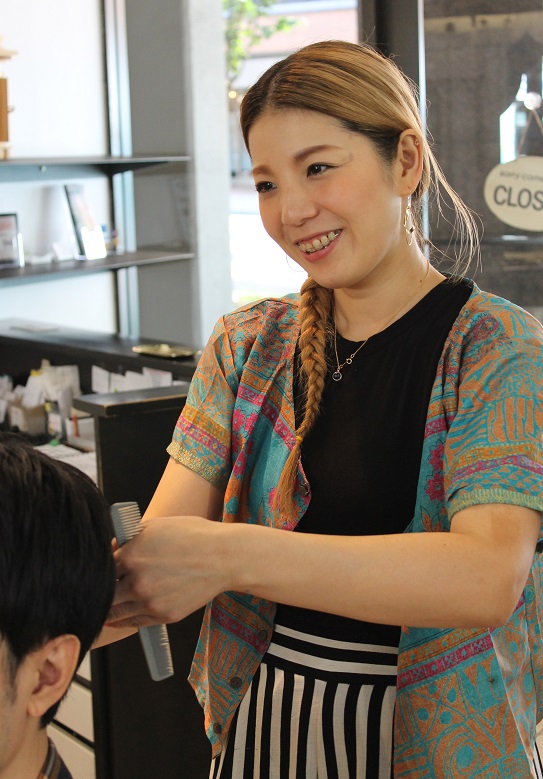 Saori
Senior Stylist シニアスタイリスト
毎日のスタイリングを簡単に。
髪の悩み、ドライの仕方、アイロンの使い方などなど何でもご相談下さい。
キレイのお手伝いさせてください。
カウンセリングをしっかりさせて頂き、お肌に合ったカラー、お手入れのしやすいお客様に似合うスタイルの提案を致します。
I make your everyday hairstyling simple,
and I would like to make suggestions about your hairstyle.
If you have any worries about your hair,
any questions about ways of drying your hair,
usage of hair iron etc.,
please feel free to ask me.
Please let me help you become beautiful.
出身:




Origin

大阪 Osaka prefecture

誕生日:




Birthday

9月20日 September 20th

趣味:




Hobby

あてもなくぶらぶら散歩。美味しいお店探し。
Taking a stroll, finding delicious restaurants to go to

経験年数:




experience

15年

得意な事:




Customer

ロング、 ボブ 、メンズショート
Taichi
Senior Stylist シニアスタイリスト
イギリスのブランド、ヴィダルサスーンのディレクターRichard のお店でトレーニングを受け ロンドン、メルボルン、プノンペンの有名店で経験を積みました。お客様にあったカットやカラー等を提供させて頂きます。特技はイギリスのテクニックで、傷んだ髪でも使えて、手ぐし次第で綺麗なストレートやゆるフワスタイルにもなるトリーメント効果のある特殊技術です。使用する薬剤もイギリスから取り寄せています。いつでもカウンセリングや予約をお待ちしています。お会いできるのを楽しみにしてます。
I trained from Vidal Sassoon's director Richard store in London. I have been working in London, Melbourne, Phnom penh and here now! I am good at one of British treatment technology that it is good for even with damaged hair. You will get beautiful straight and loose curly style, depending how you blow your hair. Also I am good at Brazilian keratin straightening as well. I would love to use this experience for your best hair experience. Please don't hesitate to come to consultation or booking

STYLE
出身:




Origin

神奈川   Kanagawa

趣味:




Hobby

ジョギング、釣り、音楽 Running, Fishing, Music


誕生日:




Birthday

February 17th
ACCESS
Misako Hair / Davie Store
TEL
604.683.8319 or 604.683.8853
E-mail
misako1@telus.net
Address
888 Davie street ,Vancouver BC V6Z 2S2
Open

| | |
| --- | --- |
| Mon - Wed | 10am - 7pm |
| Thu - Fri | 10am - 8pm |
| Sat | 10am - 6pm |
| Sun | 12pm - 6pm |

Parking
Free parking behind store "ask reception for pass"
Holiday
All Statutory holidays